Customized websites. Graphic design. Writing services. Book and eBook design. We do it all and a whole lot more.

Blue Harvest Creative is a small and talented design studio specializing in complete creative services. Everything we do is customized just for you. We believe that graphic design, websites and creative services should be easy, fun and affordable for all. 

We love what we do and we do it well. Add in our marketing expertise and our flair for the creative word, along with our attention to detail, and you'll discover why we aren't like anyone else out there. 

Whether you're a small business, just starting out, or an individual. We'll show you why Blue Harvest Creative is your perfect solution. 
Let's begin today
.
Blue Harvest Creative Concepts, LLC

Phone: 248.982.9068

Hours of Operation: 

Monday - Friday: 8 am to 5 pm

Closed Weekends & Holidays

Located in Southeast Michigan - 

Creating for the World

© 2011 Blue Harvest Creative Concepts, LLC.  All Rights Reserved. Blue Harvest Creative and Just Add Blue are trademarks of Blue Harvest Creative Concepts, LLC.

Ashley Fontainne (Author of Accountable to None)

I want to thank the incredible team at Blue Harvest Creative for all of their hard work. They took my vision and ran amok, then brought me back something so astounding that far exceeded my expectations! Their professionalism and creative design capabilities left me stunned and in shock...which doesn't happen to this rambling mad southern woman

The New BHC Trailer Theatre

Check out the premiere of the new trailer for 

Zombie Wars: Zombiefied

by Jean Booth

Three BHC Authors Win Awards At 2013 Readers' Favorite Awards

We are proud to announce that three of our fantastic authors won awards in this year's 
Readers' Favorite International Book Awards
! Congratulations to 
Ashley Fontainne (Bronze in Best Thriller), Sophie Moss (Gold in Best Romance/Fantasy) 
and
 Zach Fortier (Bronze in Best True Crime)
 for winning these great honors.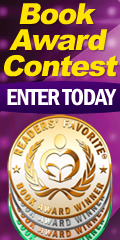 Cover Reveal

The Fallen One - Lexy Wolfe

Enter For 2014

Last Day to Enter is

May 1, 2014